あおきもの.作品を色々なグッズにしました。
現在3商品
を公開中です。
ポストカードやグリーティングカードなどは自由な文字を追加して印刷できます。他のグッズは
こちら
をご覧ください。There are total 3 items. And other good items
out there
.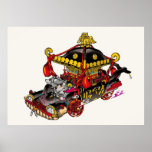 Kerberos poster
It was decided that gate turn keruberosu of the hell of the West which had three heads does the gate turn of the oriental heavens. The portable shrine is the vehicle where God rides. If your own God stay, they are hundred human strengths. Negotiation power reinforcement the including and others re is the work.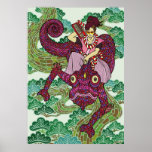 Chameleon poster
That the chameleon which adjusts to change quickly, by the fact that the person who symbolizes digital it rides on that is added, the power which corresponds to also the wave of age is attached, it is the work which is drawn. In order for the eye of improvement and foresight of human relations to be attached, message is the including and others re te.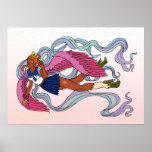 Kohiten poster
She is a celestial maiden angel. Go for immortality.